What Do You Know About Automatic Watch?
Aug 5, 2021
What do you consider before picking a watch? Is it style, appearance, cost or brand? People have varying motivations when deciding on a watch to buy. But one thing you should definitely consider is if it's an automatic watch or battery operated watch.
Automatic watches have been around since the 1920s. Omega and Tudor are a few examples of prominent brands that have their lines of automatic watches. One would think that because this watch features self-winding abilities, picking it is a no-brainer. But with pretty much every product, automatic watches have both advantages and disadvantages. And there are a lot of things to pay attention to about automatic watch. Simply weigh the two before making a decison to buy. We'll take about the pros and cons about it and list some thing that you should pay more attention to.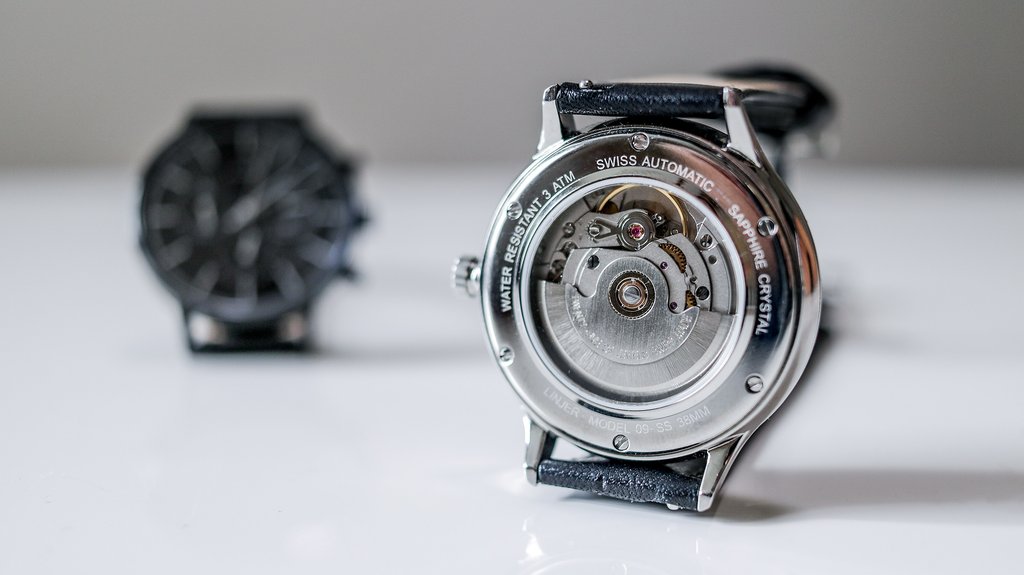 Pros for Automatic Watches
1. No Battery Required
Since automatic watches are designed to wind automatically, they do not require batteries to operate. You won't wake up one day in the morning of an important business meeting and find that your watch's battery runs out. Basically, you don't have to worry about changing the battery from time to time.
2. Fairly Accurate
These watches fare well where accuracy is concerned. A standard automatic watch will be plus or minus 25 seconds in respect to the actual time, which you'll agree isn't too bad. Of course, this will depend on who is wearing it or rather, what you want to use the watch for. I think maybe everyone who knows OMEGA grasp what i say.
3. Low Maintenance
Watches that are automatic are generally easy to maintain. By using a soft cloth to wipe your watch every night, you'll have it looking as good as new for years. But this doesn't eliminate the need to handle it with extra caution. Like any other watch, avoid showering or bathing with it (even if it's waterproof). The gasket ends up expanding, reducing the watch's accuracy and overall lifespan.
Cons for Automatic Watches
1. Rather Pricy
If cost is your determining factor when buying a watch, you may have to think twice. This is because this type usually fetches a higher price tag compared to its battery-operated counterpart. Jaeger Lecoultre has some of the market's most expensive automatic watches that are worth over a million.
2. Need to Be Worn Often
As stated earlier, to get the most out of your automatic watch, you'll have to wear it on a daily basis. If not, you may have to wind it manually which can be inconvenient.
Limitations and things to avoid
1. Avoid magnets and places with strong magnetic fields
As your mechanical watch works by its own metallic devices, magnets and magnetic fields should be avoided at all costs. Do take notice of the areas you usually go to as they may magnetize your watch and cause it to malfunction at its slightest influence. Magnets wreak havoc: The magnetism may cause the small hairspring inside mechanical watches to stick together, making the watch malfunction and go faster than normal or even stop altogether. This earns your watch an instant ticket to maintenance. People often say that a watch winder should damage your watch because your watch may be in magnetization, but in actual, many places are even more dangerous that the watch winder.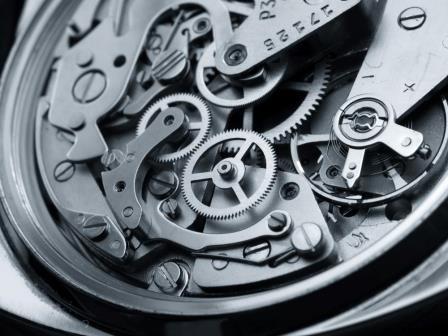 2. Don't wind or use the watch insufficiently and randomly
It is recommended to wind up your watch on a daily basis at the exact same time. This ensures that it is updated, stable, and accurate, as the watch's movements vary day-by-day. Mechanical watches have a mean daily rate, a measurement of the daily time depending on your movement. As there are several factors on your movement and the environment, there are losses and gains of time that the watch has. This then is told as the mean daily rate. As the movement of time also relies on how long you wear them, wearing the timepiece for only 2 hours per day has an impact in that its accuracy may be impaired for up to a minute per day, about 5 minutes per week of continued minimal use.
3. Avoid extreme temperature changes
Generally, all watches shouldn't be subject to extreme sudden surges in temperature as their parts would most likely be affected or damaged. Extreme hot or cold affects the timepiece's contents and may cause some problems for immediately of in the long run. Mechanical watches are composed of about 100 to 200 tiny metallic pieces that ultimately keep the watch moving and ticking every day. As most, if not all of these are metallic; they are very susceptible to react to sudden changes in temperature. If you have work that need to be in outdoor, i recommend you to choose an outdoor sports watch.
In Conclusion
There is a thing you should know that each mechanical timepiece is a piece of art. Whatever you buy it, please take care of it. Traditional mechanical watches are wonders in themselves. They are beautifully and masterfully crafted through generations-worth of time-tested technology that has become a classic in the watchmaking industry. Choosing this complex piece is a matter of taste and effort, not just for convenience. With this, they are more than just simple tools with functions that tell the date and time. They are small, complicated, and mechanical art pieces that are manifestations of centuries old worth of craft. They are worthwhile tools that can run for decades when given the proper care and effort for their maintenance.