how many watch winder settings panerai
Mar 3, 2021
Today, almost all high-end watches in the world come from Switzerland. Regardless of the manufacturing process or the brand history, the clocks of other countries are beyond the reach. However, Panerai, which is 100% Italian, is an exception. Over the years, Panerai watches have become the best collections of tasters with their exquisite craftsmanship and distinctive style.
The Panerai brand was founded in 1860 by Giovanni Panerai. This year, Giovanni Panerai established a watch workshop in Florence, Italy, to produce watches and precision instruments. The products produced by the Panerai factory have the professional function of measuring time and space, with excellent quality and extraordinary safety standards. By the end of the 19th century, Panerai had become the designated supplier of the Italian Navy. In 1910, Panerai developed luminous substances and applied them to instrument dials, sights and other devices. This technology has obtained patent rights in Italy and some other countries. During World War I, the gun sights, timing devices, depth gauges, compasses, underwater detonator timers, etc. used by the Italian Navy were all produced in Panerai's factories. In 1938, Panerai produced a Radiomir watch for the Italian Navy that could withstand the extreme harsh environment.
Most Panerai watch self-winding movements can be wound properly by most watch winders. Usually Panerai's self-winding movements need to rotate 650 to 800 revolutions per day, and most of them can be wound clockwise. So please take some time and like to choose a cute clockwork that suits you and your watch.
It is no coincidence that most automatic watches produced today have very common spring specifications, so it is easy to find a suitable barrel.
Once you have programmed the winder on your watch, you can keep it, which will keep your panerai watch intact and ready to wear!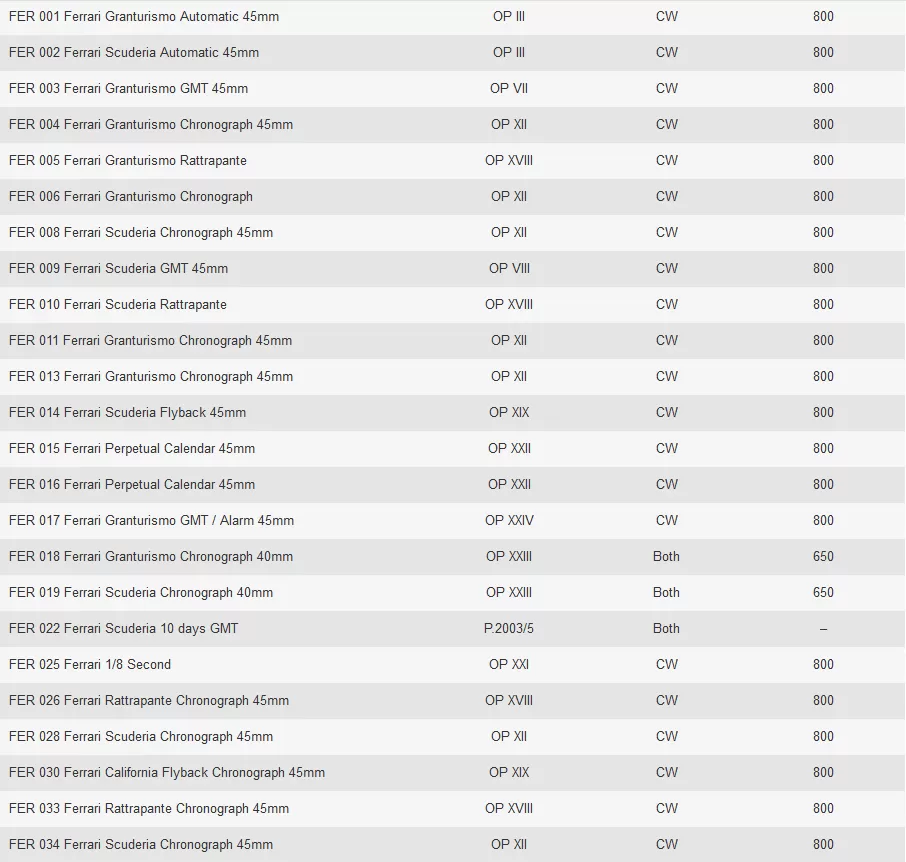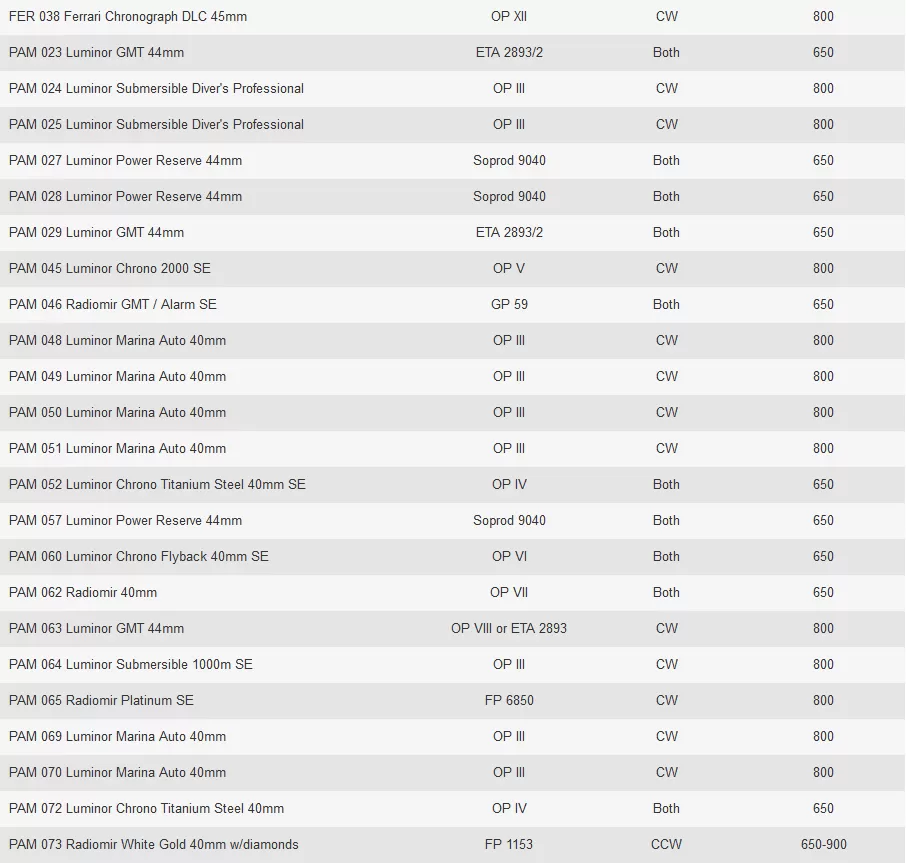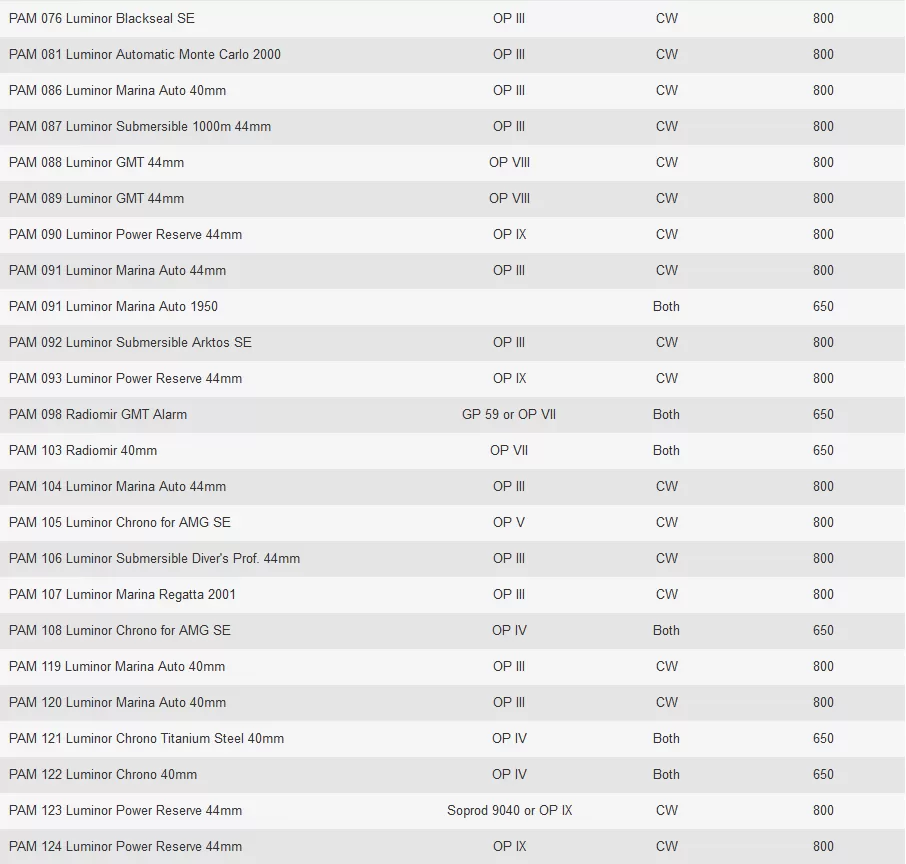 The table below shows that most panerai watches sold today are wound clockwise, but there are always exceptions, so make sure you know the correct specifications of the watch.
(Always make sure to use the manufacturer's specifications as "number of turns per day" and "winding direction". «CW»-Clockwise winding direction; «CCW»-Counterclockwise winding direction; «Both»-Combined mode (Clockwise + Counterclockwise);)