how many watch winder settings Omega
Mar 3, 2021
In 1848, Omega was born in La Chaux-de-Fonds in northwestern Switzerland. Its founder, Louis Brandt, set up a small workshop for inserting pocket watches in the local area and started Omega's early watchmaking business.
In 1894, the "Omega" 19-ream movement was manufactured. This movement was awarded with precision timekeeping certificates issued by several famous European observatories. The company decided to rename it with the Greek letter "Ω" as its logo. The name of Omega was born. . Since its establishment, Omega has been committed to creating practical and reliable timepieces. It has also shown its skills in space and deep sea. While providing accurate timekeeping in the field of sports timing, it has continuously upgraded its timekeeping technology and equipment. In recent years, OMEGA has upgraded the movement to a highly diamagnetic Master Astronomical Observatory movement, and announced that it has obtained the new Master Astronomical Observatory certification (METAS) in cooperation with the Swiss Federal Institute of Metrology (METAS).
Most Omega watch self-winding movements can be wound properly by most watch winders. Usually Omega's self-winding movements need to rotate 650 to 800 revolutions per day, and most of them can be wound clockwise. So please take some time and like to choose a cute clockwork that suits you and your watch.
It is no coincidence that most automatic watches produced today have very common spring specifications, so it is easy to find a suitable barrel.
Once you have programmed the winder on your watch, you can keep it, which will keep your Omega watch intact and ready to wear!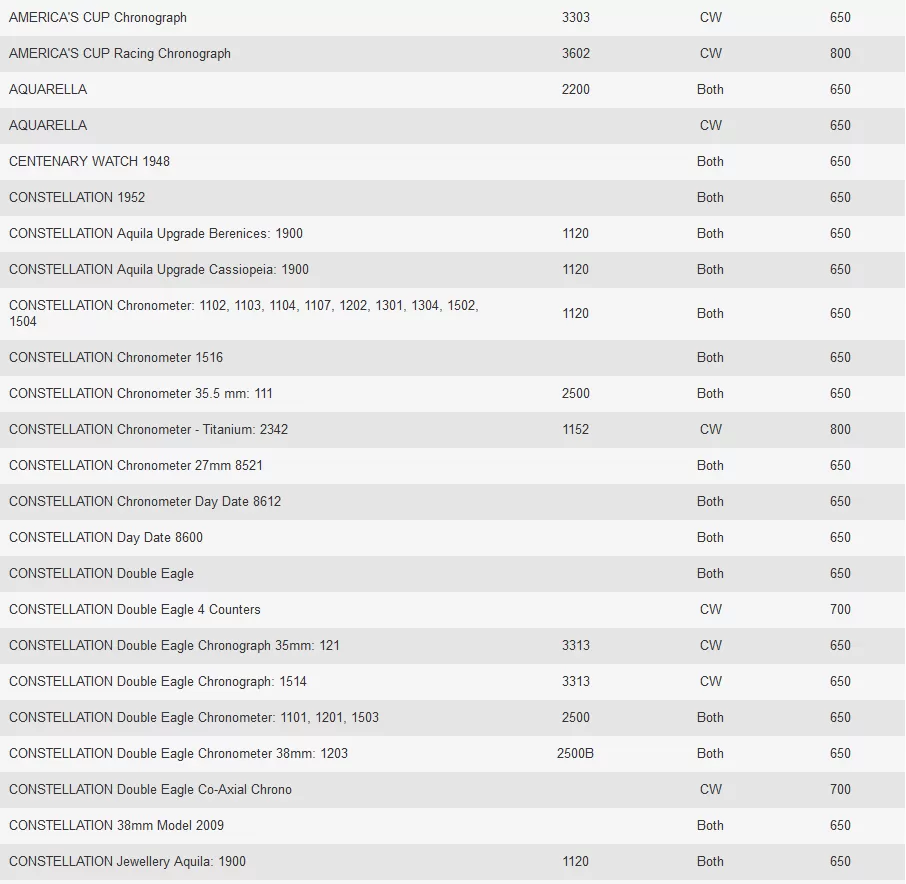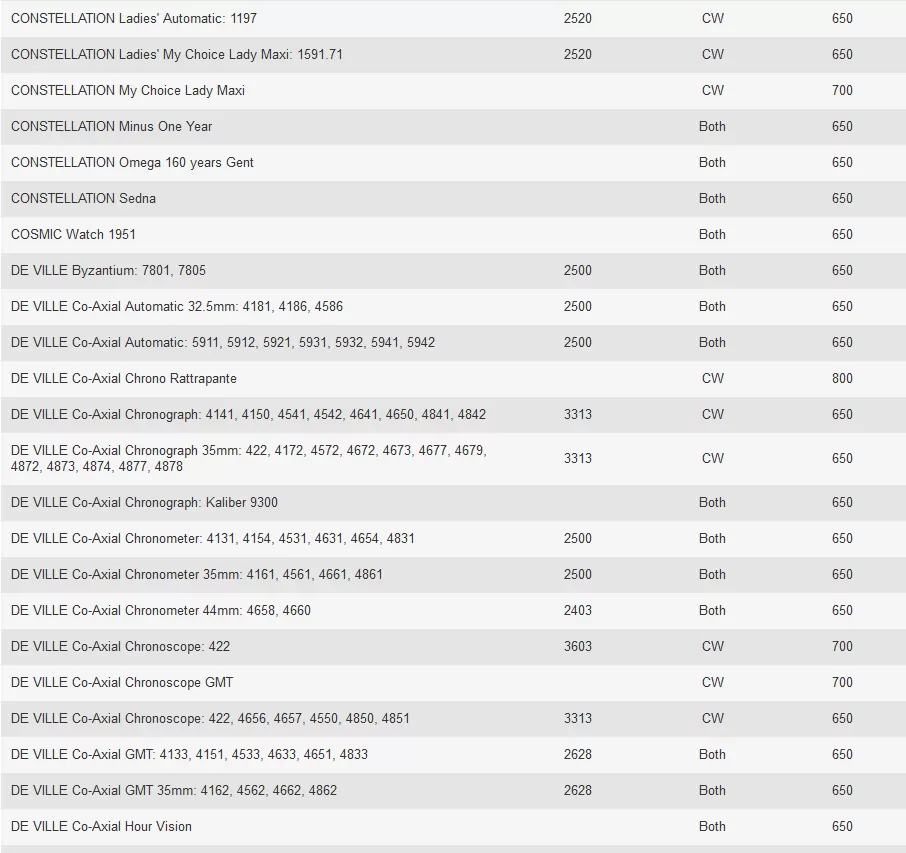 The table below shows that most Omega watches sold today are wound clockwise, but there are always exceptions, so make sure you know the correct specifications of the watch.
(Always make sure to use the manufacturer's specifications as "number of turns per day" and "winding direction". «CW»-Clockwise winding direction; «CCW»-Counterclockwise winding direction; «Both»-Combined mode (Clockwise + Counterclockwise);)