how many watch winder settings for breitling
Mar 3, 2021
Most Breitling watch automatic movements can be wound properly by most watch winders. Usually Breitling's automatic movements need to rotate 650 to 800 revolutions per day and can wind in both directions. This means you have a wide range of options, so please take some time and enjoy choosing a cute winder that suits you and your watch.
It is no coincidence that most automatic watches produced today have very common spring specifications, so it is easy to find a suitable barrel. Basic watch springs with standard winding specifications will be wound on most of the automatic winding movements sold today, such as the Swiss Kubik StartBox, Scatola del Tempo RotorOne, Rapids Evo Cube, etc.
Once the clockwork on the watch is programmed, you can keep it, which will keep your Breitling intact and ready to wear!
Which curling direction... In which direction should I wind Breitling? (Clockwise etc.)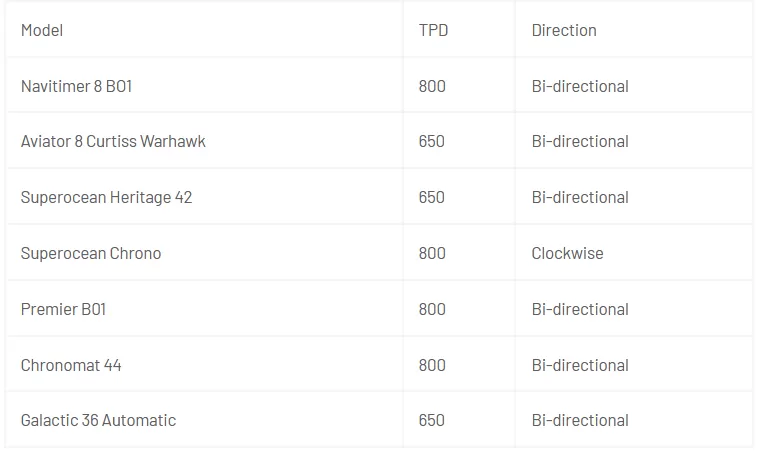 The table below shows that most Breitlings sold today are two-way winding, but there are always exceptions, so make sure you know the correct specifications for the watch.
(Always make sure to use the manufacturer's specifications as the "number of turns per day" and "winding direction".)